Welcome to Fine Art by Jan Moore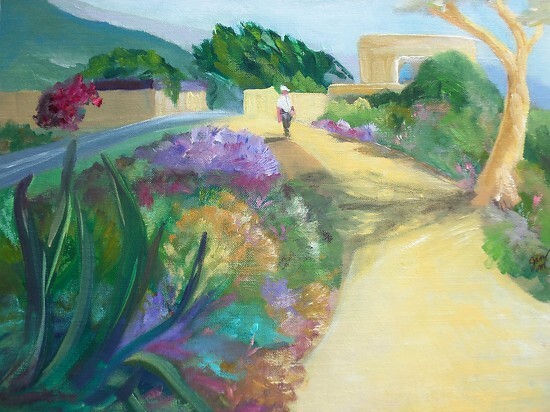 Jan is a plein air and studio artist who paints original fine art in varied styles of impressionism. She paints beautiful landscapes, and all other positive subjects in life, including imaginative abstract works of art. She works with all mediums, for private and commercial clients.
Jan's Statement of Purpose . . . for Art by Jan Moore
Work each day with a healthy mind, body and soul, centered well with thoughtful, kind regard for all. Paint lasting images of the peaceful joy that surrounds us. Pass on a legacy of all things good. Inspire others to live by graceful faith, and a nurturing heart. Help people to live free without fear or infringements on others. Be worthy to live again tomorrow, in harmony with the world. Be a good human, who aspires to create meaningful works of art, in this quarter of life.
On November 1, 2010, Jan completed this website, and her passion for art began anew. Her early works are now on display. She welcomes you to visit often and witness her journey to master the arts in her lifetime.
Feel free to contact Jan if you would like to commission a work of art. Thank you for your support.